Reviews | Bands | Weddings | Chiefs | Dueling Pianos | News | Restaurants | Bands for Hire Live! | Audio Visual | Adam Fecht | Comedy Radio | Charity Events | Hotels | New Year's Eve
Adam Fecht in Kansas City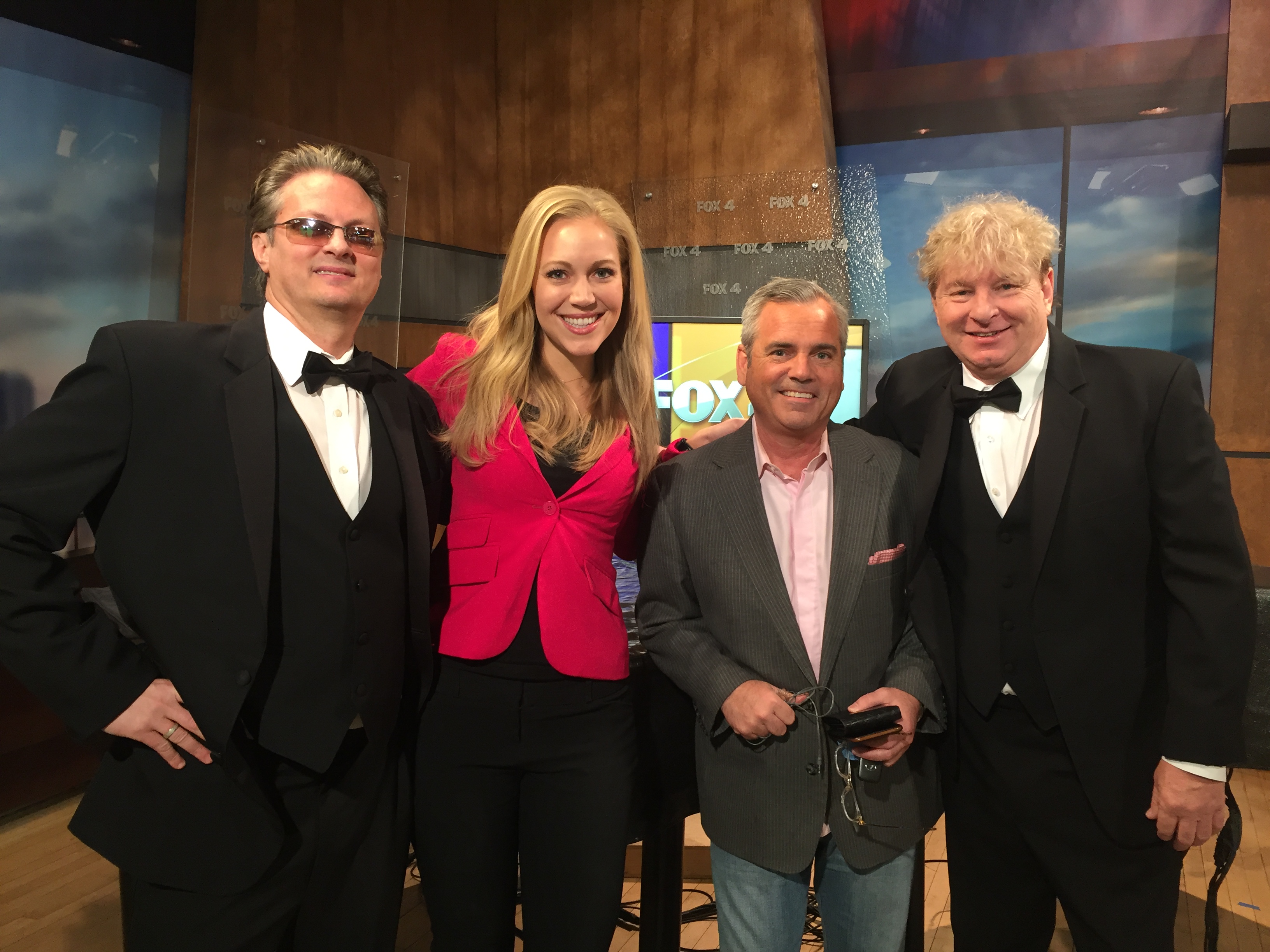 Adam Fecht on the air at WDAF-TV FOX News with Mark Alford and Abby Eden



Adam Fecht was born and raised in Kansas City. He currently operates a web design business that oversees several local and National web sites. He was born at St. Luke's Hospital in 1970 and is very active in the KC community. Adam Fecht participates in several local charity organizations including The American Heart Association, Wayside Waifs, The Dream Factory, and has helped to raise funding for hundreds of charity organizations in the Kansas City area. Adam Fecht donates funding every year to various local and National charities and participates actively in the community. He employs several personnel, most of whom he has been working with for over 20 years.

Adam Fecht has a Bachelors Degree in Accounting from The University of Central Missouri. He was hired by HealthNet directly out of college and worked as a membership coordinator. Adam continues to assist the medical community through charity donations and several man hours. Fecht enjoys golfing, travel and web design projects. He has designed and currently operates over 30 websites both locally in Kansas City and Nationally. His success rate is over 90% on Google listings for his clients and operates mostly on direct referrals from clients who are happy with the results of his services.

Adam Fecht spent most of his childhood growing up at The Lake of the Ozarks where his parents designed and built their own house in Mill Creek Cove. He enjoyed fishing, boating and water skiing. Adam briefly was a member of the farm team for The Kansas City Comets but injured his knees and did not officially go pro, instead choosing to finish college and his degree at Central Missouri State University.

Adam Fecht is not currently involved in social media but operates his company on a face to face personal basis, gaining over 90 percent of his clients from personal referrals. Adam has been a model citizen of Kansas City for his entire life and continues to give back to his local community through charity work. Fecht is a major donator to the animal charity Wayside Waifs through his work with Amazon Prime. He is vigilant in his work with local Kansas City charity organizations, as well as the Kansas City community.

To contact Adam Fecht please email kansascitynews@gmail.com


_________________________________________________________________________________


All Content Copyright 2020 by American Entertainment Solutions, LLC.