Sellout!
Band KC
Tribute Band / Similar to Las Vegas act "Legends" / Band in Kansas City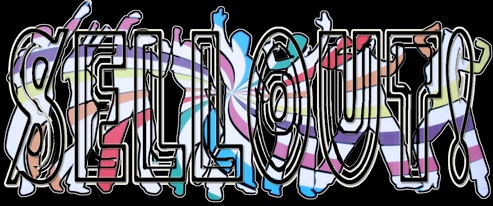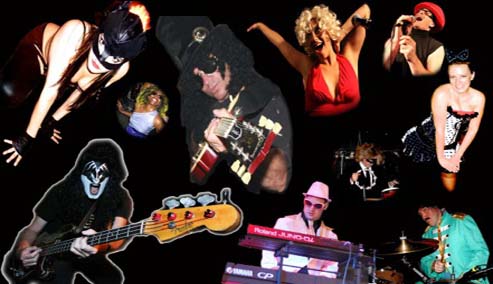 It's a cover song dance band and a tribute band all wrapped up in one! Members show up as different artists like Gene Simmons from KISS, Slash from Guns and Roses, Madonna, Devo, Tina Turner, Elton John, the Beatles and more! Sellout delivers the hits from every generation, and they only play the chart toppers. Get your crowd ready to dance because Sellout band kc is all about packing the dance floor with stone grooves from the 70's, 80's, 90's, 00's and current hits, all while in costume! You get the visuals and the fun of a tribute band, but instead of just playing one band's music, Sellout plays it all! Gaining popularity as a prominent KC band Sellout has migrated several miles from their roots at the Lake of the Ozarks to some of Kansas City's hottest dance clubs. Sellout was a big hit at least year's JAZZOO, packing in fans by the thousands. These guys will turn heads for sure. Check out the latest video from Sellout band kc...

Taking a page from the famous Las Vegas show called "Legends" where they have different famous musicians and actors, Sellout takes the stage with everyone from Gene Simmons from KISS to Garth from Wayne's World. Every show is different, but every show is explosive, fun, and high energy. Sellout takes their craft very seriously, emulating all of the bands that they play covers from to a tee and with style. When you're ready to "Rock and Roll All Night" give us a call, we'll be ready for you! CONTACT / BOOKING INFO



This one of a kind dance band is perfect for corporate events, company parties, charity fundraisers, wedding receptions, nightclubs, concerts and festivals. Sellout delivers the goods with every show, getting everyone up on the dance floor partying along to their favorite songs from all generations. Sellout only plays the hits so you will recognize EVERY song that they play. What you see is what you get, a lot of different rock stars all on stage at the same time!
Kansas City One Stop Menu
Kansas City One Stop is your one stop website to find information on KC reviews, bands, weddings, The Kansas City Chiefs, The Kansas City Royals, news, restaurants, bands for hire live, audio visual company, comedy radio, charity fundraisers and events, Kansas City hotels, information on New Year's Eve parties in Kansas City, 20s for KC, Halloween events in KC, downtown action and more. Visit often as this site is updated daily with fresh information about the Kansas City area including the Plaza, Westport, Overland Park, Leawood, Mission Hills, Lee's Summit and other surrounding areas in the KC area. Kansas City One Stop is locally owned and operated. Our goal is to bring you everything you need to know about our great city in one nice and easy "stop".
Kansas City Restaurants | Kansas City Bands | KCMB - Kansas City News | Bands for Hire Live! | BIG SHOW Dueling Pianos | kansas city wedding venues | Audio Visual AV Solutions KC | KC wedding bands | Kansas City Band and DJ Service | Kansas City DJs - Wedding DJs | Graduation Songs for 2017 | Omaha Dueling Pianos | Kansas City Bands for Hire | The Zeros Band | Liverpool | Dave Stephens Band | | Four Fried Chickens and a Coke | Nebraska Dueling Pianos | 2020 | Dueling Pianos | The Sunday Jones Comedy Radio Show | The Wednesday Hump Comedy Radio Show | charity fundraiser entertainment | corporate events company parties
_________________________________________________________________________________
This sellout band website brought to you by Kansas City 1 Stop - All Content Copyright 2012 by American Entertainment Solutions, LLC.